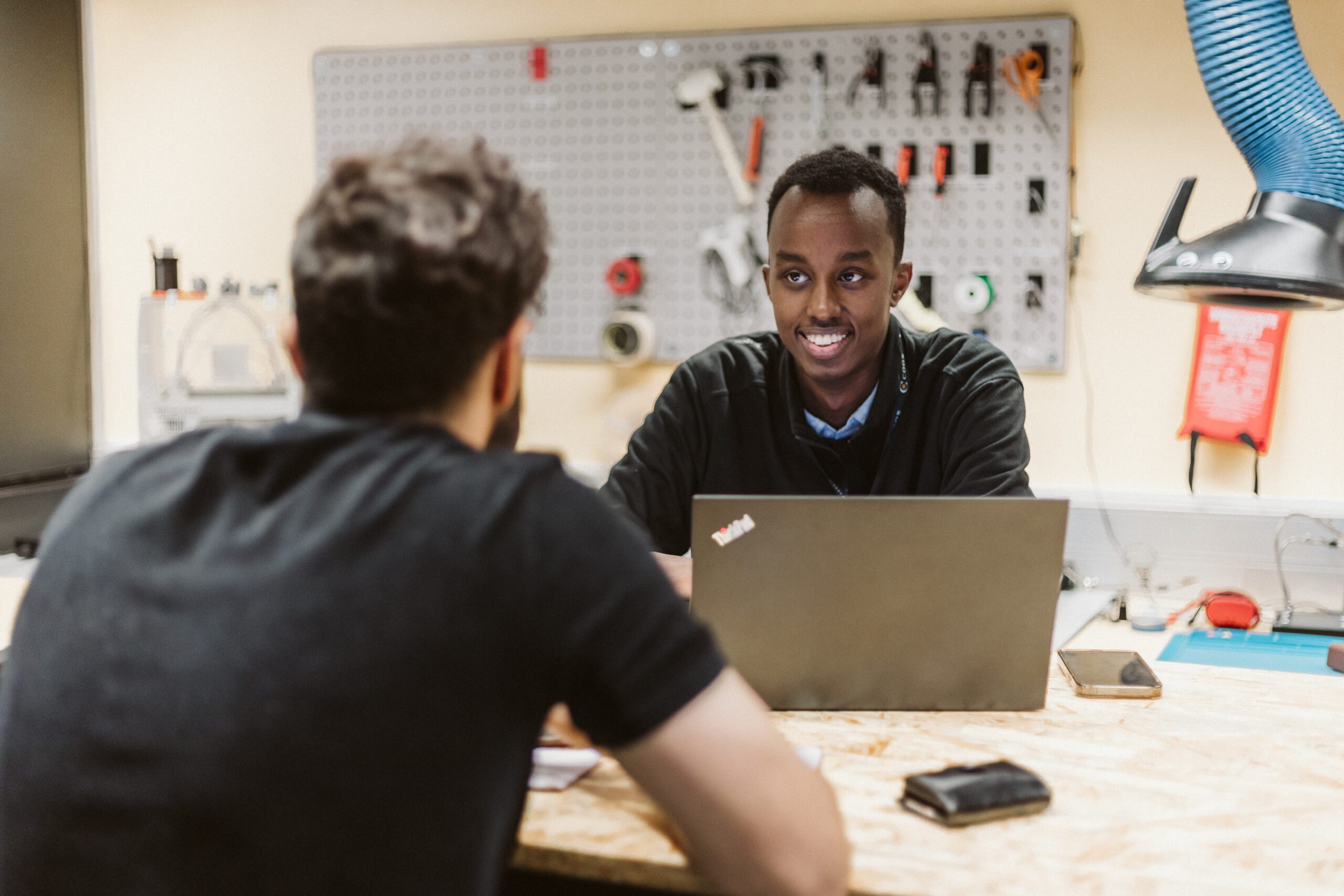 Work Force
Work Force project boosts the employment of newcomers in Northern Ostrobothnia, focusing on the cities of Oulu, Pudasjärvi, Raahe and Kuusamo.
The project is conducted by Startup Refugees in cooperation with a network of companies, public and third sector actors as well as volunteers. 
The project aims to provide solutions for the unemployment of newcomers in the region, labour shortage issues and the lack of available employment services for asylum seekers, refugees, and persons residing with the temporary protection status fleeing from Ukraine. The specific target groups are: asylum seekers, refugees and persons residing with temporary protection status as well as persons in the final stages of the Finnish integration programme or individuals whose integration period has finished in the previous two years. Also, part of the target group are companies which are interested in hiring newcomers, developing their skills and recruitment practices when it comes to hiring newcomers, and wishing to foster the employment of newcomers in Finland.
The primary goal of the project is to support the participating newcomers to get employed and to provide them with opportunities for labour- based mobility in Northern Ostrobothnia. The project works in close cooperation with the companies in the region to provide newcomers with employment opportunities and occupational and professional short courses which lead to employment.
In addition, the aim is to develop an accessible and cost effective model for serving immigrant job seekers in less populated locations. The immigrant population living in remote municipalities in Finland is often rather small, they are geographically scattered and the employment opportunities are often concentrated in a few dominant fields. Also, the goal is to increase the participation of companies in fostering the employment of the newcomers in Northern Ostrobothnia and to develop the skills and readiness of companies to hire newcomers.
As a result of the project: the employment rate of the participating immigrants is improved and labour mobility of immigrants increases. Also, the work life skills and professional networks of immigrants grow as well as their ability to independently apply for open job positions and operate in the Finnish labour market.