Our story
What are Startup Refugees?
Startup Refugees is a social innovation that offers asylum seekers, refugees, and other immigrants support in finding employment, developing professional skills, and starting a business in Finland. We have a network of more than 2000 members including companies, private and public sector organizations, and individuals. Everyone is welcome to join as long as they offer something concrete to support newcomers in employment or entrepreneurship.
Since the beginning, we have collected the professional profiles of refugees and immigrants. For that purpose, we have developed the Match Made in Startup Refugees platform. There are more than 7500 newcomer profiles in our Match database. The profiles include information about a person's education, work experience, skills, motivation, wishes, and needs for the next step in order to get employed. We map the interest in entrepreneurship and possible business ideas. 100% of the people who have a profile in Match are motivated and ready to work, update their skills, grow their network, and many want to start their own business.
By collecting the professional profiles we get information about newcomers' real needs that guide all our actions. It means that when you offer a job opportunity, mentoring or other support through us, we always match your offer to the newcomer who has a real need for it.
Our story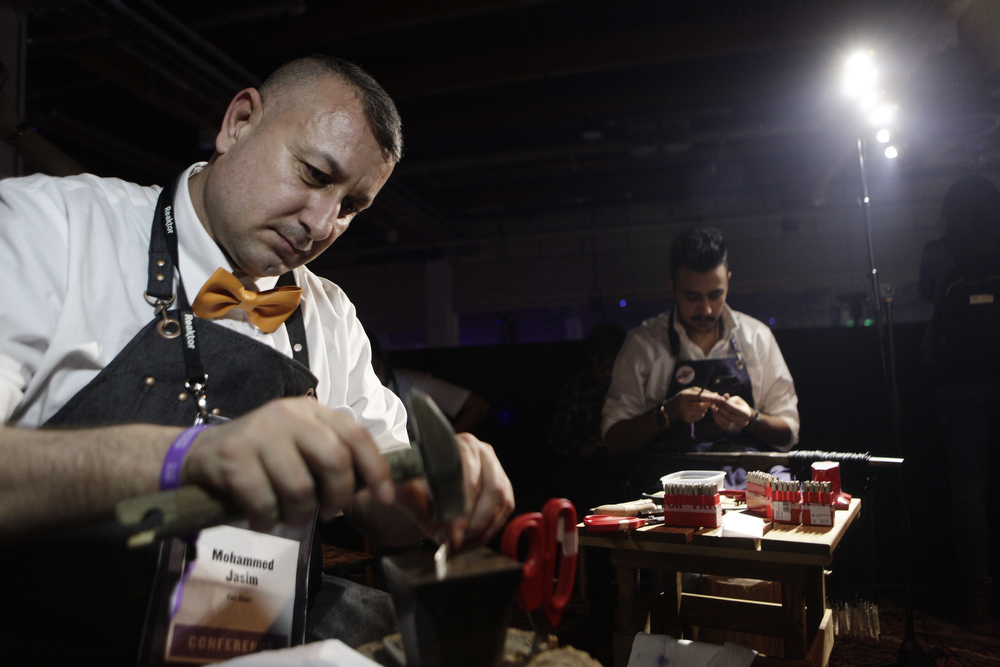 Startup Refugees was founded in 2015 when suddenly more than 32 000 asylum seekers arrived in Finland from the Middle East. Finland had not experienced something like this since World War II and the country was in shock. The tone was negative in the media and refugees were seen as a burden to the Finnish economy.
Two adventurers and entrepreneurs, Riku Rantala and Tunna Milonoff, visited reception centers and met people from various professions, all of them eager to find work or start a business in a their new home country. During the filming of their Madventures travel series they had come across new talents and skills that Finland did not have. Rantala and Milonoff realized that refugees could be a brain gain to Finnish society while they wait to be granted asylum. They could also bring new business ideas to Finnish society.
They called together everyone who was willing to do something concrete to support asylum seekers' employment or entrepreneurship. What happened next was a surprise: within two weeks the initiative had signed up government ministries and departments, NGOs, private individuals and more than 250 companies to offer their services. The Startup Refugees network was born. Soon after, a group of active network members started to visit reception centers and gather the skills and background of asylum seekers, and find out what they wanted to do. This gave Startup Refugees knowledge and awareness of the real needs of newcomers, and activities were tailored to meet these needs.
It also became clear that many asylum seekers brought skills and motivation to Finland that matched with the needs of companies from labor shortage fields. More and more companies started to hire staff through us. There was also a high entrepreneurial spirit among refugees and a tailor made Business Program was created to provide support for refugees to start businesses.
The same principles still apply today.
Startup Refugees has created a fast employment and entrepreneurship integration model that answers to newcomers' real needs.
Together with our network members, we have provided more than 1500 job opportunities, better professional skills for 11 000 newcomers and supported more than 800 business teams. The model is ready to be scaled where refugees and other newcomers need support in employment and entrepreneurship.
In 2022 we were chosen as the Innovator in Recruiting by Rekrygaala.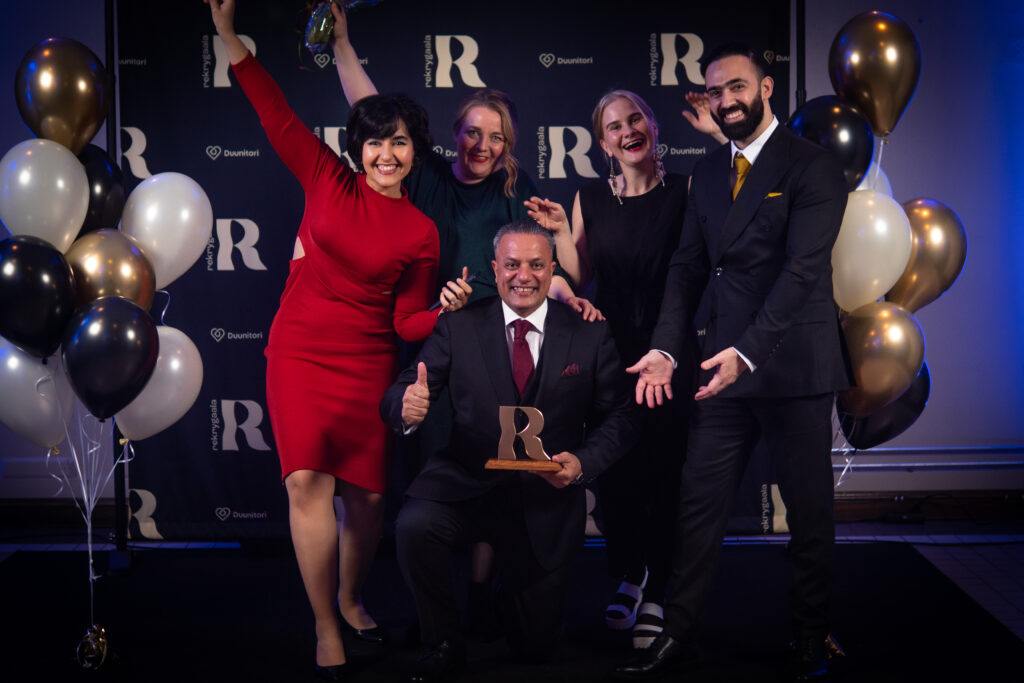 Our values
Hands on
We spend our time with our customers. We do what it takes.
Based on need
Everything we do is based on the needs of our customers.
No false promises
We only promise to do our best.
Everything is possible
We are not afraid to think and do big. We act fast, fail fast, and learn fast.
Together
We work with everyone who wants to do something concrete to support our goal.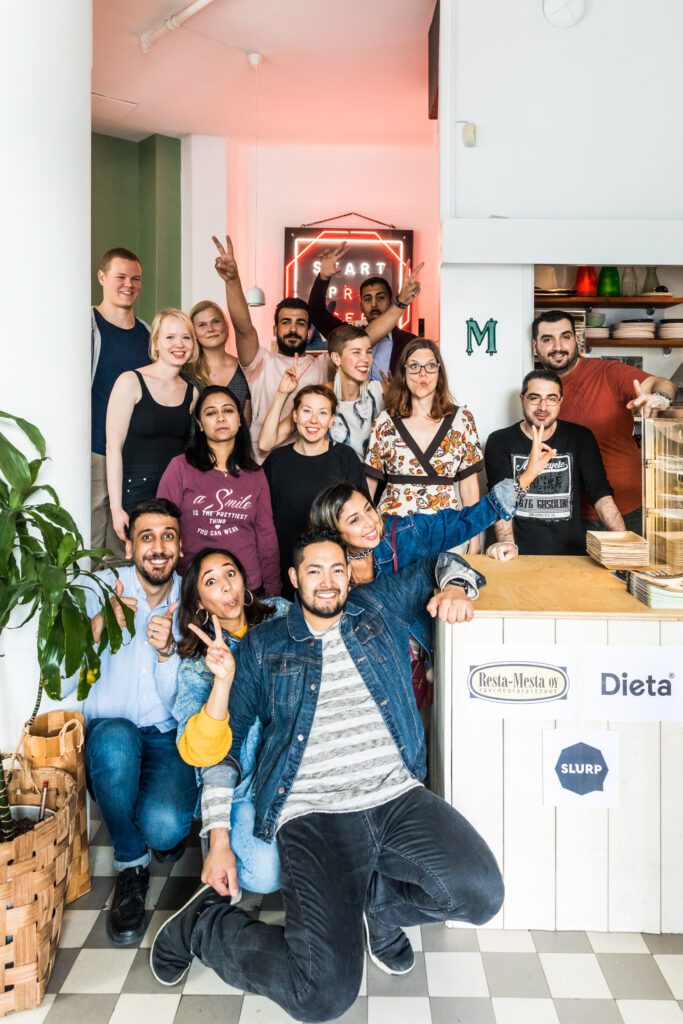 Our board
Mustafa Abdulameer, Chairman of the Board

Mustafa is a startup founder and business specialist. He arrived in Finland as a refugee from Iraq in 2015, and has been an active player in making Finnish working and business life more diverse. Mustafa has worked at Startup Refugees as a Head of Business Program and Global Director. Currently he works as a CEO and Founder for an educational game platform called Corrsy, which aims to change the way how children learn in the Middle East combining Finnish pedagogy with the local curriculum.
Reetta Räty

Reetta is an experienced and well-known journalist and entrepreneur on the Finnish media scene. She has worked as a journalist in many newspapers, and later as Managing Director of Helsingin Sanomat. Reetta has taught journalism at the University of Tampere, and has extensive experience leading people, projects and events.
Tommo Koivusalo

Tommo is a business professional and former entrepreneur who is an expert in developing the entrepreneurial ecosystem in Finland. Tommo was in charge of Haaga Helia's StartUp School that supports students' in entrepreneurship. He has also managed Helsinki's services for entrepreneurs and startups. Currently Tommo works as Director of the Helsinki Region Chamber of Commerce.
Tom Miller

Tom is a sales and banking professional. He has had a long, 20 years career in banking, specifically in product and process development, segmentation and value proposition, strategy, sales leadership and management, and leadership at a C-level. Currently he works for Tietoevry plc, as a senior Sales Executive for lending systems for banking customers.
Camilla Werlander

Camilla has a long working history in the service industry. For her, the most important thing is people, and she has strong expertise on Human Resources and Customer Service. Camilla joined IKEA Finland 17 years ago, and has had multiple different roles inside the organization. Currently she works as a Regional Director for IKEA Espoo.
Elisa Vepsäläinen

Elisa is a former CEO of Startup Refugees. She is specialized for the questions related to social impact & responsibility. Elisa is an expert in growing and scaling social innovations and building brands that have meaning. Currently she is heading the international recruitment at Attendo/Silkroad.
Learn more about our projects: