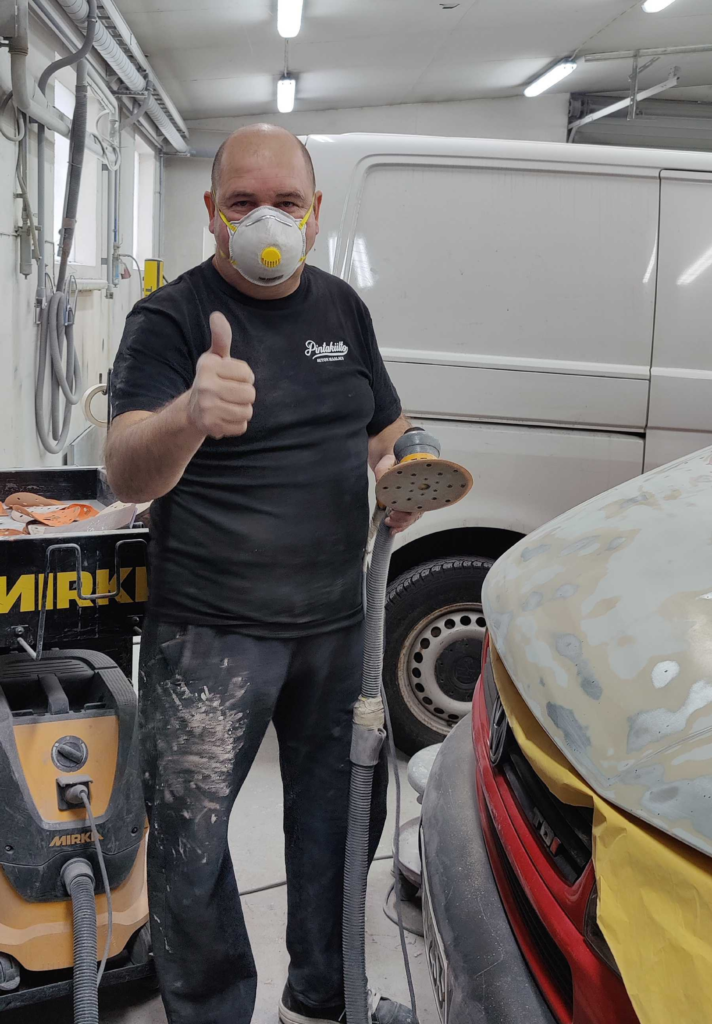 Serhii Molochnyi
"I´m from the Odessa region of Ukraine where we have the sun, sea, and everything you need for a happy life. But due to constant explosions and shelling, we were forced to leave our home. That is how I arrived at the reception center in Espoo in November 2022. During the first days of my stay, the staff member of the reception center introduced me to all possible options for finding a job, and that's how I got to know about Startup Refugees."
It was a Friday afternoon when the phone rang. Our staff member Oleksandr was busy collecting suitable candidates for a car painter position at Pintakiilto. On the phone it was Serhii Molochnyi, who had just arrived in Finland from Ukraine, and he was worried. He could only speak Ukrainian, how could he ever find a job for himself in this new country?
"I am a music teacher by education, so creativity is an integral part of my life. My other passion is cars which I love to fix. I've been repairing cars since I was 20 years old."
At the last minute Oleksandr added Serhii's CV to the list of applicants. Pintakiilto did not worry about Serhii's language skills or lack of formal education for the job. They were more interested in what he could do, and Serhii definitely didn't lack skills
"I continue to learn new techniques and how to work with various advanced equipment here. Even though we use different work technologies than at home in Ukraine, in three days I was already able to work with them.
I also do not experience any communication difficulties at work, even during breaks we joke and talk, I use a Google translator for that. We have a very friendly and warm atmosphere of maximum support and understanding. All my colleagues are very professional young women, and that is something I haven't seen in Ukraine. If we talk about the most difficult part, it was public transport from home to work that took me three transfers, but now I have a car."
Would you like to hire talents like Serhii?
Are you a newcomer looking for a job?