Reda Art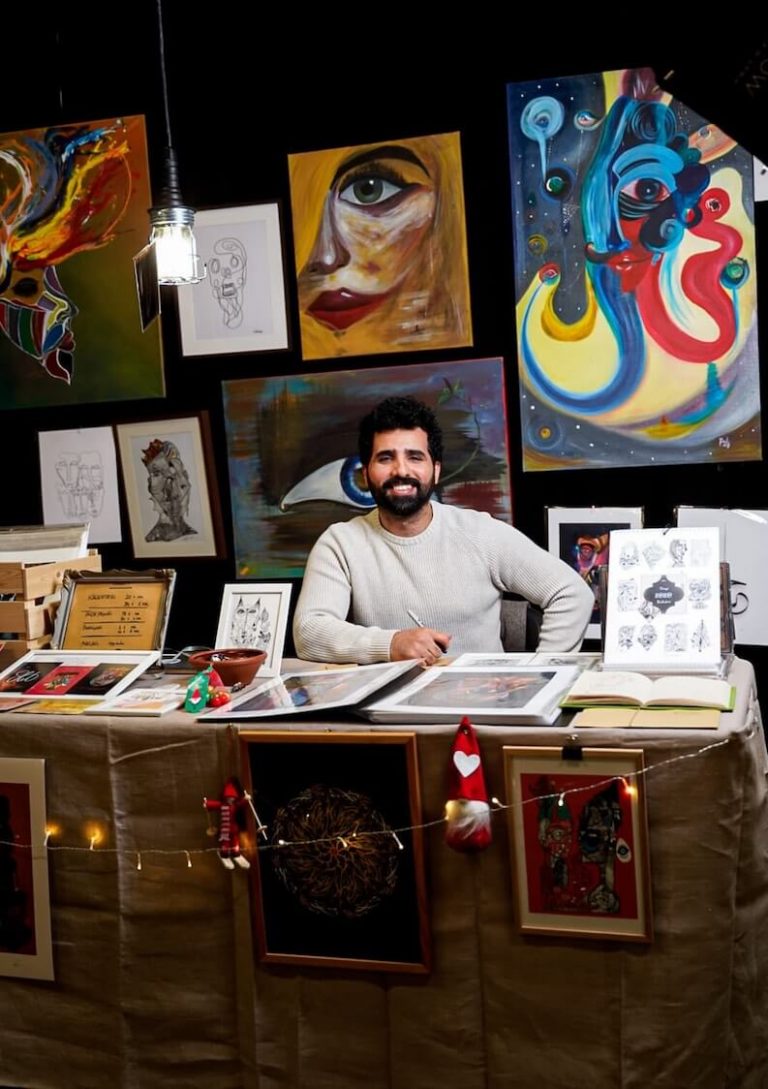 I want my work to become a part of my clients' imagination and the daily life they live.
Reda is an illustrator, calligrapher, and visual artist who came to Finland in 2015 from Iraq.
He grew up among painters, poets, and writers and started to draw already at a very young age. Later on, Reda honed his skills at the Academy of Fine Arts in Baghdad. The lively imagination Reda developed as a child serves as an endless resource for him. As a result, Reda's art is filled with fascinating details and patterns.
Reda participated in Startup Refugees' entrepreneurship course to get more knowledge about the Finnish market. Now, he runs his own business Reda Art and dreams to one day open his own art gallery shop: RedaArtShop.
Reda is a participant of Startup Refugees' summer entrepreneurship course 2019