Nora Prints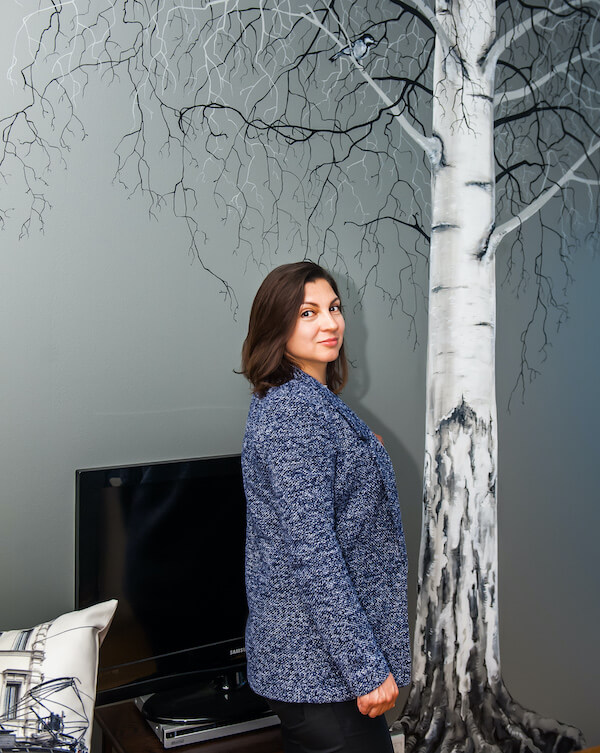 My passion is to create wall artwork that stops the viewers in their tracks with a "wow."
Eleonora Prits creates spectacular wall art for companies and individuals. Each piece is custom-made in close cooperation with the customer.
"The whole process of brainstorming, creating, and fine-tuning the finished piece is an adventure. And it's a ton of fun. "
Eleonora registered her company Nora Prints at the beginning of 2020 with the support of Startup Refugees and Taival Advisory. She has already gained many customers and her company has been featured in one of Finland's biggest newspapers Helsingin Sanomat.
In addition to creating wall art, Eleonora paints on different surfaces: cakes, rocks, shoes. For her, the whole world is a canvas.
Eleonora is a participant of Startup Refugees' Creative Business Program 2018