Metacomis
Monday, 7th of June, 17:00–19:00 Confidence workshop with comics and coaching
Which experiences are you most proud of so far this year? 
This is a celebration workshop that combines the meaning of coaching and the fun of art. In this workshop, you take a moment to appreciate your experiences of this year in order to ground and boost your confidence. In the end, you make two visual reminders, with simple comics drawings. One for yourself as a self-confidence journal and one to inspire others.
Wednesday 9th of June, 17:00-19:00 Manifestation workshop with comics and coaching
What are your ideal intentions for the rest of the year and beyond?
This is a workshop to set your intentions for your ideal career and other areas of your life. We will combine the purpose of coaching with the creativity of drawing exercises. In this workshop, we will do a visual manifestation by combining meditation and sketches of your intentions. In the end, you make two visual reminders, with simple comics drawings. One to inspire yourself and one intention for the world.
The workshops are meant for everyone interested in personal development. Just grab a notebook and something to draw with and you're ready to go!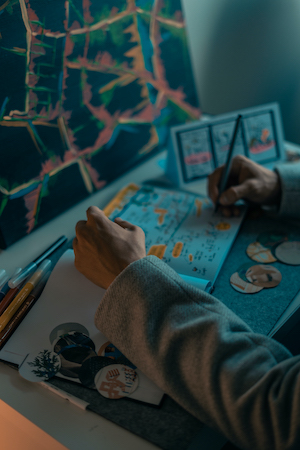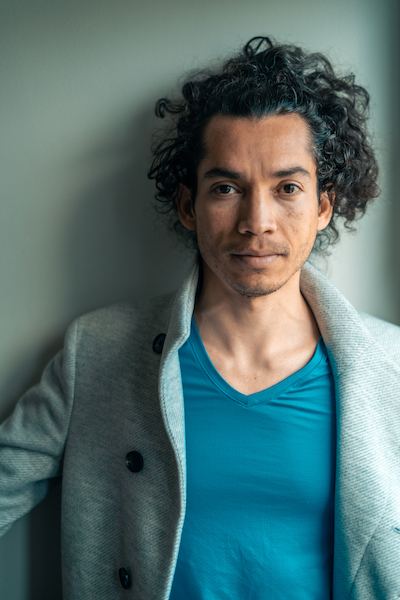 Metacomics supports individuals and organizations to move toward their dreams and goals using creative methods. For organizations, it can help improve team spirit and wellbeing. For individuals, it can help to decide and take action on important decisions, such as moving abroad, becoming an entrepreneur, changing your career, and much more!
Luis is originally from Peru, but now lives and works in Finland as an entrepreneur. His company Metacomics offers coaching with visual tools and beyond.
"I like to use the metaphor of Metacomics. A metacomic is a comic where a character is aware and takes control of their own story. Likewise, I believe that in real life we can become aware and take control or manage our own life with the help of coaching tools."
Luis created his business because he wants to help individuals and professionals to clarify their values and take action towards their dreams. He believes that coaching is a tool that can help everyone in every situation.
"I combine coaching with visuals to make it more powerful and fun. I am also exploring other means of coaching, like spiritual tools."
Before starting his company, Luis had never studied business or entrepreneurship. With the support of Startup Refugees, he has been able to acquire the tools and expertise to reach his entrepreneurial goals.
Luis is a participant of Startup Refugees' Business Development Program 2021.