Lahori Ink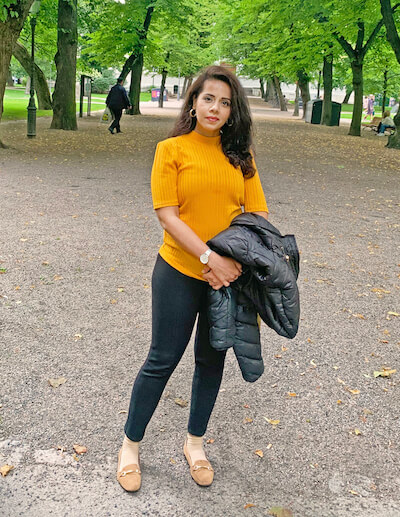 Lahori ink was founded with an idealistic spirit and a rebellious objective; to put ethnic narratives on the global fashion map and pave way for a new genre of street wear.
You could describe Madiha as a force of life. This Fashion & Design graduate ran her own e-commerce store and B2B business in Pakistan. After coming to Finland in 2020, it took her only eight months to register her company Lahori Ink.
Lahori Ink creates streetwear fashion with a mission to question the status quo, especially the stereotypes attached to women in society.
Madiha won't stop here. She is determined to make art and fashion that matters, share it with the rest of the world, and play her part in solving societal problems.
Madiha is a participant of Startup Refugees' online entrepreneurship course 2020
Want to level up your style?
Contact Madiha